In Florida everyone has $10,000 personal injury protection built into car insurance.
Been in a Car Accident? Need to find attorney, EMC exam, good body shop?
$10,000 for treatment, adjustments, massage, pain medication, shots, physical therapy, etc. It can be a very confusing process so come see us and will can take care of everything usually with no out of pocket expense to you. We have everything under one roof: Doctor of Medicine, Doctor of Nursing, and Doctor of Chiropractic. In Florida everyone has $10,000 personal injury protection built into car insurance. Your fault, not your fault? Both can use up to $10,000 for medical treatment. You must see a doctor within two weeks of the accident or you get $0 for your treatment. Give us a
call today
and schedule an appointment.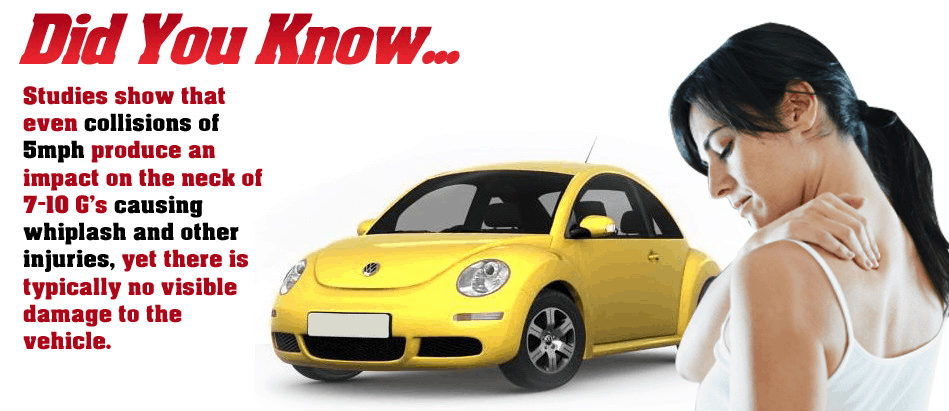 FAQ
1
How Soon Should I see a Chiropractor?
You have up to 2 (two) weeks to visit your doctor after your accident. However we recommend you call and schedule your appointment right away. You might feel "fine" however you could still have injuries.
2
My back feels ok but my arms/hands feel funny!
Because the nerves to the arms and hands exit the spine through the injured area of the neck, numbness and tingling are common. Even lower back pain can result directly from the trauma, or as a reaction to the loss of proper spinal curves.
3
What type of injuries might have I suffered?
There are many types of car accident injuries:
Whiplash
Neck Injuries
Displaced bone fragments in the spine
Herniated discs
Soft-tissue injuries

4
What are some symptoms of being injured?
Headaches
Back pain
Neck pain
Body stiffness
Chest pain
Anxiety
Panic attack symptoms
Blurred vision
Neck pain
Dizziness
Shoulder pain
Reduced range of motion in the neck
Arm pain
Neck stiffness
Low back pain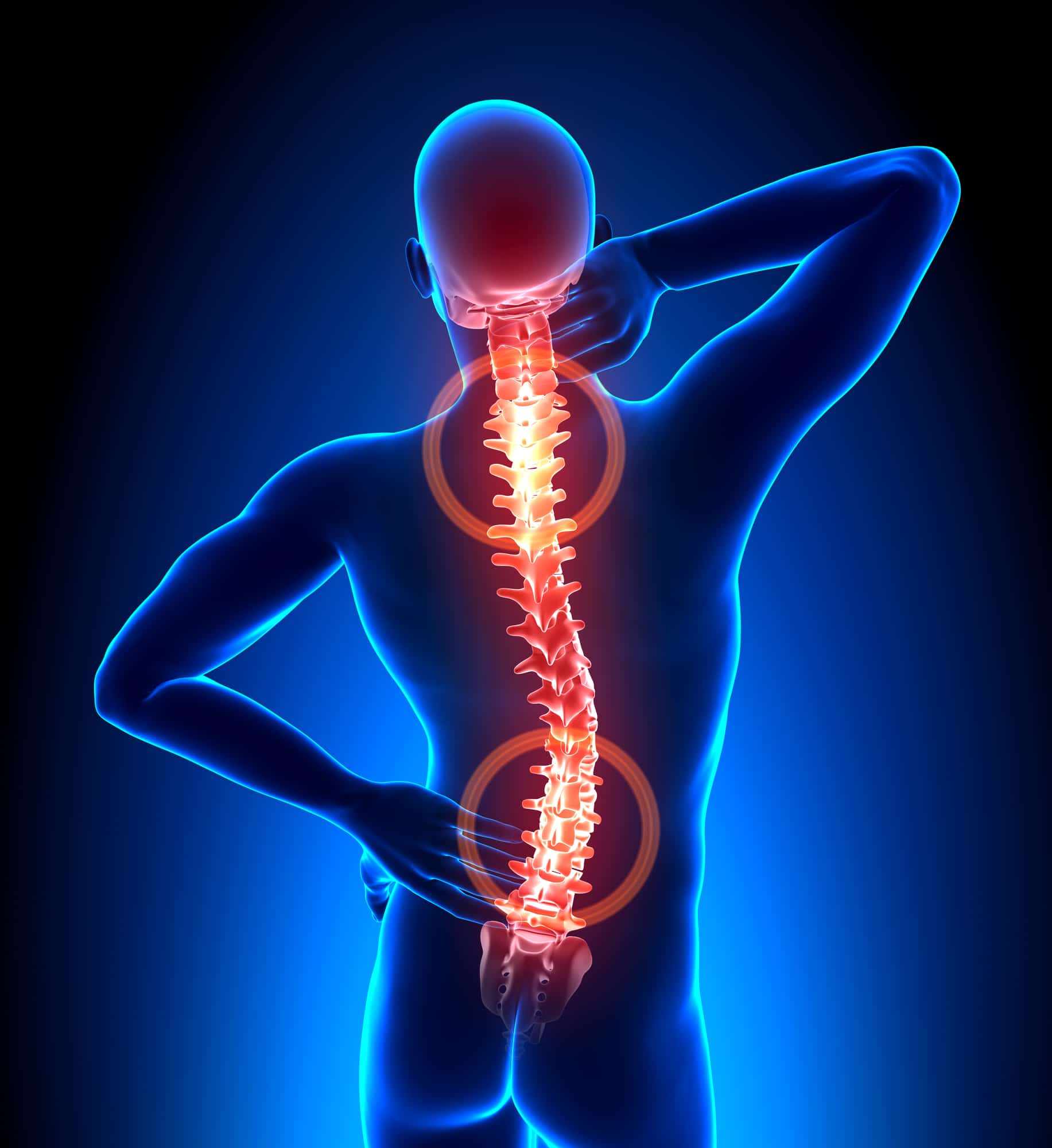 Recovering after a car accident is about more than just dealing with car repairs and insurance claims. It's also about treating any injuries and lingering pain that arise after the incident. Not all injuries are noticed right away, not all injuries are broken bones. Whiplash is one of the most common car accident injuries. Keep in mind that some ailments may not appear until days or weeks later. If you experience any pain in your neck, shoulders or back after a car accident, you should see a chiropractor.
After a car accident, a chiropractic adjustment might just be what you need to get on the road to recovery. Chiropractors are specifically trained to address whiplash, soft tissue injuries, spinal strains and other musculoskeletal damage. A gentle realignment of the spine that allows the body to heal itself is far preferred over masking the pain with medication. Pensacola Physical Medicine has the treatment rooms, staff and experience to get you back on your feet.
Auto accidents can be devastating both to your physical and mental health. You may not know what to do or where to start, what type of treatment to seek, what benefits you are entitled to claim, etc. You may be in excruciating pain from your
auto accident
injury. Let our staff give you the complete treatment you need: from diagnosing your injury, to proper treatment for it, to access to our full resources of Physical Medicine. We offer several treatments in house and pain management in Pensacola, FL.