Visual results are guaranteed! Or your next treatment is free. We are the only Coolsculpting Clinic in Pensacola that Guarantees results.
Pensacola CoolSculpting is a non-invasive cosmetic procedure designed to reduce localized areas of fat on the body. It is a brand name for a medical device developed by Zeltiq Aesthetics (now a part of Allergan) that uses a process called cryolipolysis to freeze and destroy fat cells. It's not for weight loss but permanent fat removal.
We have the most advanced "Elite" Pensacola Coolsculpting machine with only 35-minute treatment times. The new machine can treat two areas at the same time, cutting treatment times in half!
Your Free Pensacola CoolSculpting Consultation: The First Step It's easy to get started in your CoolSculpting journey to a slimmer you. Your first step will be scheduling a free consultation with the area-only Master Certified Pensacola CoolSculpting provider.
Change your body image through fat reduction with Pensacola CoolSculpting from the only Master Technician in the Florida Panhandle. Elizabeth Morris holds the highest accreditation CoolSculpting offers and brings her extensive knowledge and technique to every session along with a caring and compassionate bedside manner to help you feel at ease. With over 1500 treatments, Elizabeth is in an elite group CoolSculpting Master Technicians.
We invite you to "freeze fat away" at Pensacola Physical Medicine. Call Elizabeth today to set up your free consultation and go over your personalized treatment plan. You might ask what makes Elizabeth and the staff at Pensacola Physical Medicine different. compared to others in the area?
We have the newest Coolsculpting technology with the "Elite" Machine, which allows us to treat two areas at once to cut treatment times in half!
 You will meet with the area's only Master Technician for Coolsculpting. Our MASTER COOLSCULPTING TECHNICIAN has attended two distinct universities for Coolsculpting and is the only one in Pensacola who has trained to this level.
In order to be a Master Technician you don't just see clients, you work on them. That's right, hundreds of hours learning where to place the right piece of equipment is very important to losing inches and melting off the fat. A few locations in town use the same equipment, but there is only one certified Master technician in Pensacola.
There might be a Coolsculpting machine in a plastic surgeon's office, but the tech performing the procedure may have just gone to a seminar and has little to no experience. Our Master Tech performs consultation and stays with you during the entire Coolsculpting journey.  
Consultations and treatment are done in a private suite. Your privacy and comfort are the top priorities.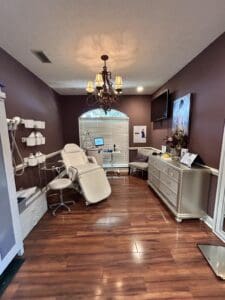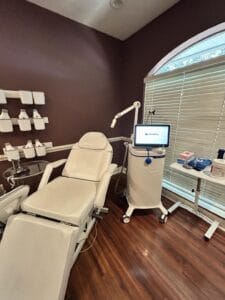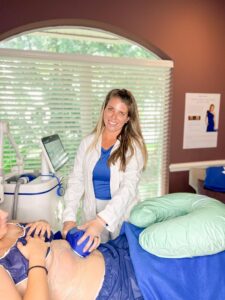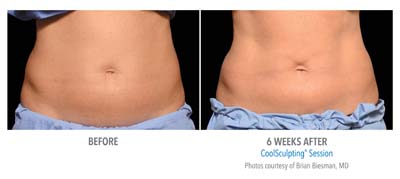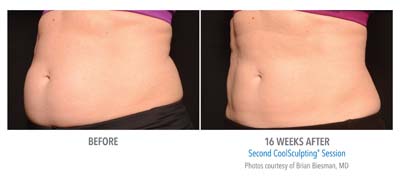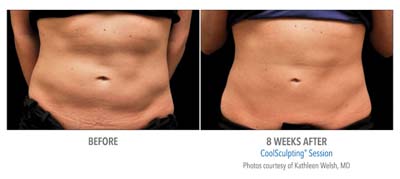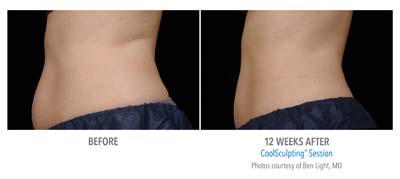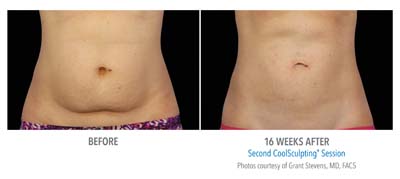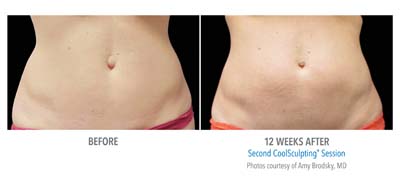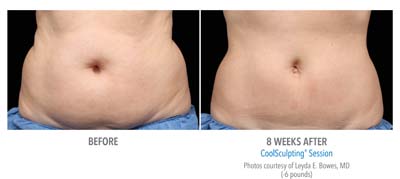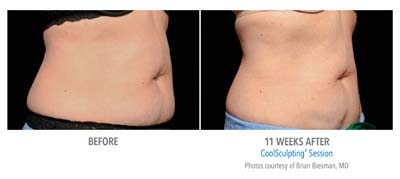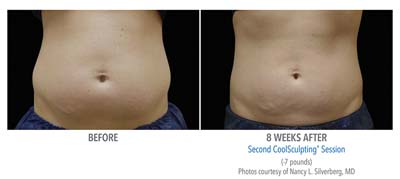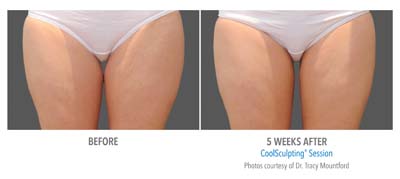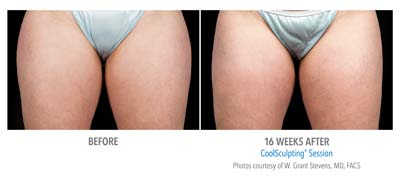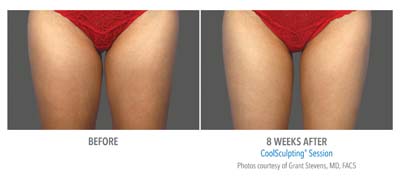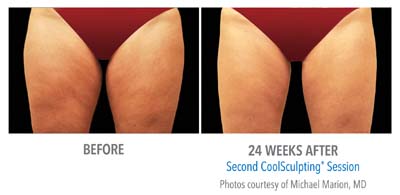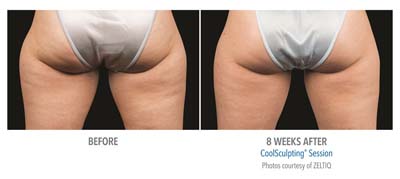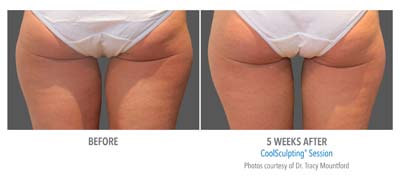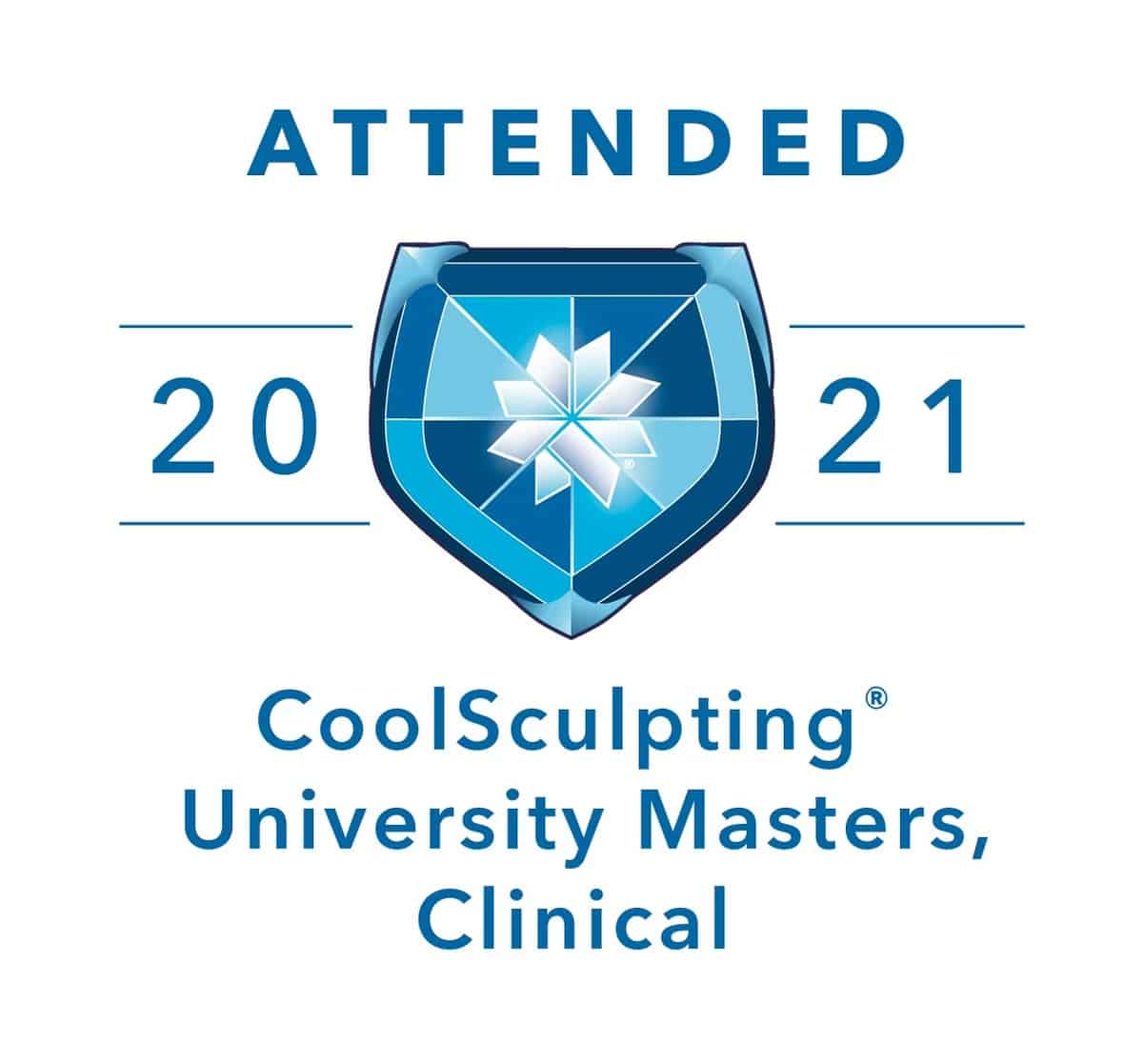 The price depends on the area treated, so make an appointment for a Free consultation today!
*Conditions apply for Money-back guarantee