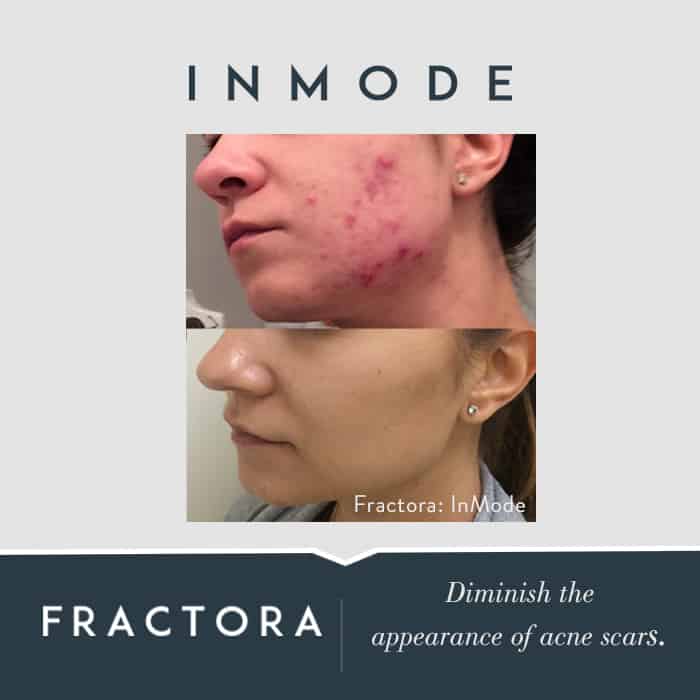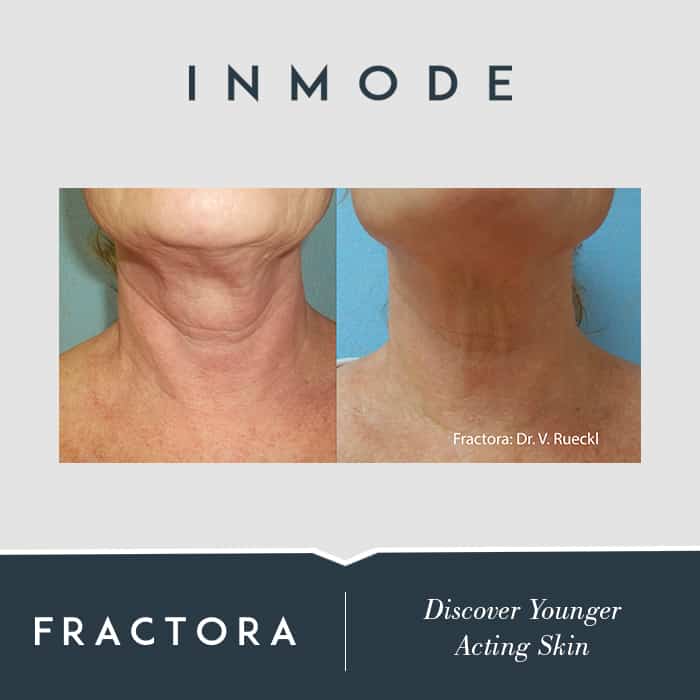 Fractora stimulates collagen production via fractionated RF (radio-frequency) coagulation. Fractora improves skin quality achieving a more balanced skin tone and youthful appearance, for all skin types. Fractora peer-reviewed clinical studies demonstrate impressive results for the treatment of acne scars and active acne, even cystic.
- Addresses multiple problems, including treatment of wrinkles with fractional coagulation and ablation.
- Significant resolution of cystic acne and scars (improving acne scarring by 50%).
- Safe on skin type VI with little risk of post inflammatory hyperpigmentation (PIH) which is common with other resurfacing methods.
- Combination of fractional coagulation and volumetric heating through tips with various depths and pin density configurations.
Fractora is a recently developed technology that resurfaces and rejuvenates the skin. It can be used to smooth and tighten saggy skin, reduce the appearance of scarring caused by severe acne, as well as multiple other skin imperfections. Fractora can be used on any skin type to improve definition, texture, and evenness of skin tone.
Who Can Benefit?
Although it is typically used on the face, Fractora can also be applied to the body and most recently in combination with Votiva for external appearance of the vagina. The neck and chest are common areas for treatment, but any area can be treated to reduce the appearance of stretch marks, scars, visible blood vessels, or pigmentation removal. You will look and feel younger with smoother firmer skin. Combine Fractora services, with any of our other popular, affordable treatments in Pensacola.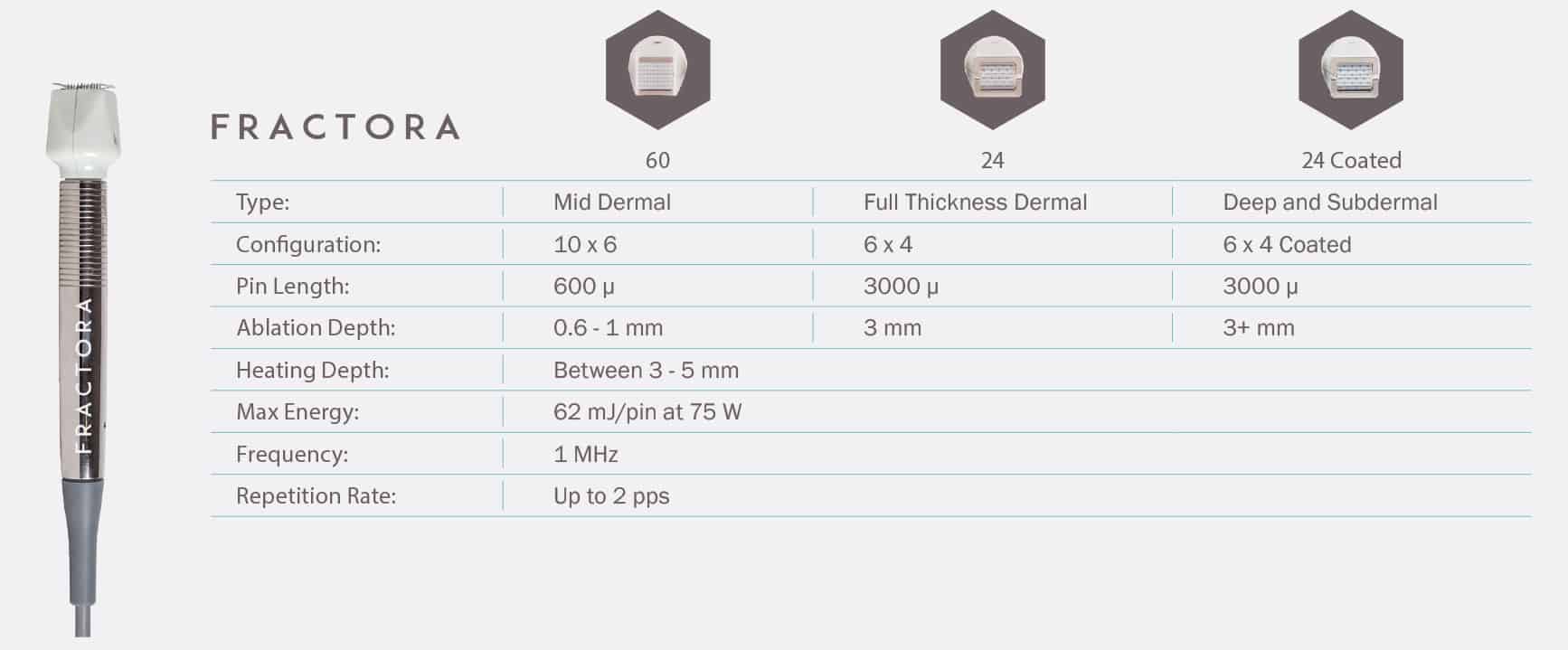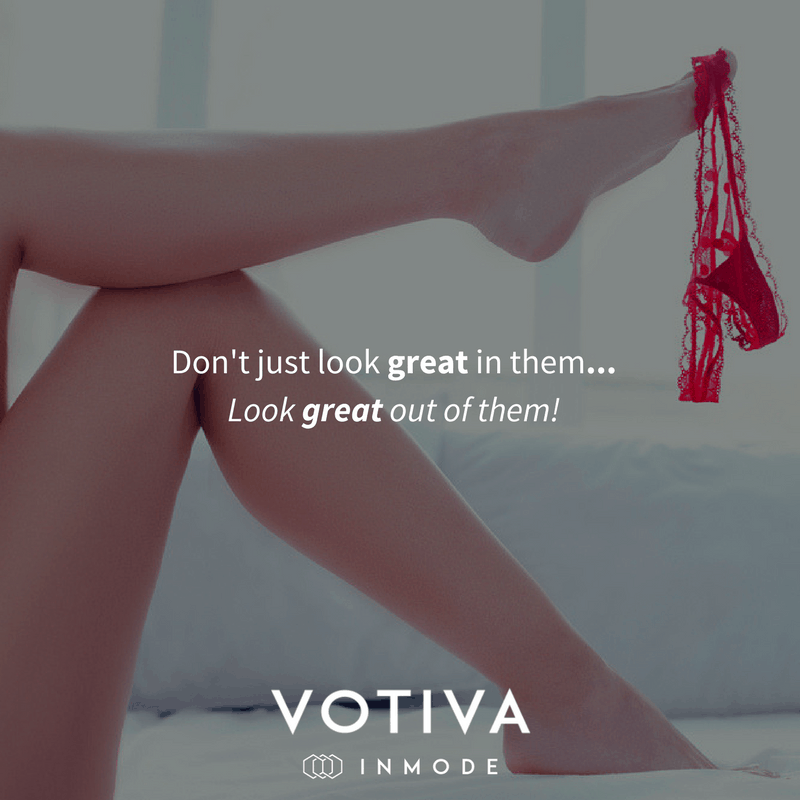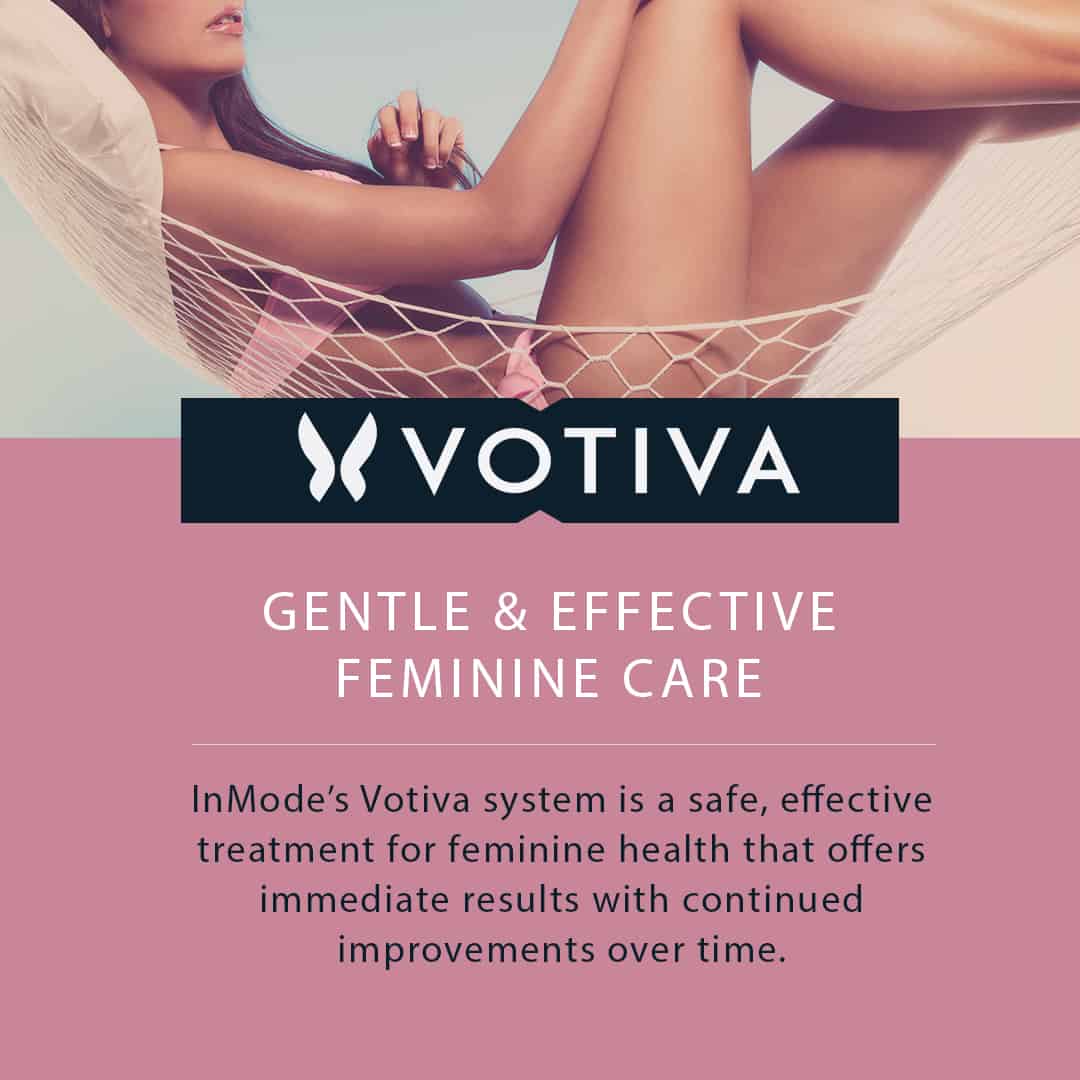 What is Votiva?
Votiva is an FDA-approved device that uses radiofrequency (RF) energy waves to heat and stimulate the cells of the vagina and vulva (external skin) to increase collagen and elastin fiber production. As a result, vaginal moisture, blood flow and elasticity increases.
Eastern Carolina Women's Center chose Votiva because currently it is the only platform available to offer both internal and external treatments. This bipolar device and has an optional RF needling component and reaches temperature quicker, making the treatments much shorter than others. And, since 2016, over 5 million women have had successful treatments with this technology.
Why would I need vaginal rejuvenation?
As women age, the body experiences changes. The external and internal vaginal region experiences a loss of collagen and elastin which can lead to relaxation of the skin and muscles, causing laxity. Childbirth can lead to internal and external vaginal laxity, scarring from lacerations, and can cause pain with intercourse. The change in hormone levels from menopause, breast cancer treatments, and breast feeding can lead to vaginal dryness, pain with intercourse, and decreased sensitivity of the internal and external vagina.
Now with Votiva, there is a non-surgical and non-hormonal treatment option that is safe, gentle, and effective
What are the benefits?
· Improves vaginal dryness
· Decreases laxity and wrinkled appearance of the internal and external vagina
· Strengthens the muscles of the vagina
· Increases blood flow
· Enhances vaginal sensitivity
· Decreases pain with intercourse
· Increases sexual desire and self-confidence
· Improves mild to moderate urinary incontinence
· Decreases pain caused by labial hypertrophy
· Decreases excess labial tissue
What can I expect during treatment?

Patients will feel a heating sensation during the treatment. Some patients will have slight discomfort during the procedure, while others will not experience any discomfort at all.
What is the downtime?
Depending on the intensity of the treatment, there is little to no downtime. You will be able to resume your normal activity level immediately. Most patients will be able to resume intercourse in 24 to 48 hours.
How many treatments do I need?
While every patient is different, most patients will need 2 to 3 treatments, 4 to 6 weeks apart, and some may need maintenance once a year. Results can be seen immediately and improvements occur over time.
I am interested—what next?
To learn more about Votiva, and to discuss your options during your free consultation, please call our office at (850) 476-5420. If you are a candidate, your physician will create a treatment plan for you. In recent years, we've seen the field of healthcare technologies expand, along with awareness in various areas, including feminine health. In the past, the idea of vaginal rejuvenation was not truly addressed, even though it was often on the mind of many women. As the body ages or undergoes changes, such as when giving birth to a child, there is often a loss in elastin and collagen. It is even possible for the estrogen to drop off. This can cause a range of potential concerns in the vaginal region. Some of the most common issues include reduced elasticity and wrinkles on the vulva and labia, along with lower sensitivity and reduced blood flow. In addition, there can be pain, as well as a reduced interest in sex. Stress incontinence after child birth is very common and can be embarrassing; a woman's self-esteem can suffer, as well. Votiva is an advanced form of treatment that utilizes the latest heat and RF technology to provide a better quality of life for women who want to have more control over their feminine health.